FAQ
What is the difference between Original, Remanufactured and Compatible?

Original (Genuine/Virgin) Cartridges
Purchased New
Never previously refilled
Have the original manufacturer label
Typically generate a higher donation value than Remanufactured Cartridges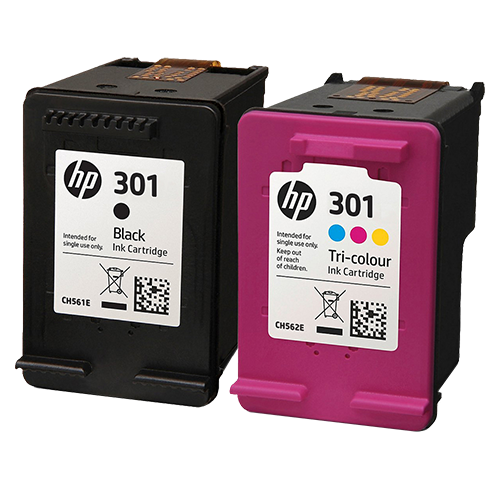 Remanufactured Cartridges
Purchased as previously used
Refilled by a 3rd party manufacturer
Have a non-manufacturer branded label
Typically generate a lower donation value than Original Cartridges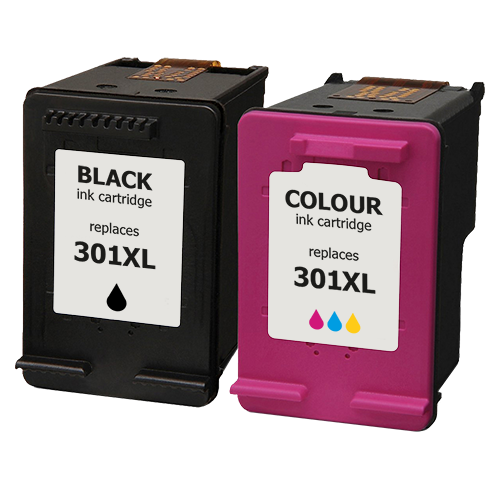 What is the difference between an Ink Tank and Printhead Ink Cartridge?
An Ink Tank does not have a printhead and an Ink Cartridge does have a printhead. Please see the picture below:
How can I use the Tracked 48 Royal Mail label without a printer?
When you create a label you will be sent it via email to either print or use the QR code at any post office. You can take your phone with the QR code from the email to a post office counter with your package and they will scan it and print the label for you. Please see the example below:
Please follow this link if you need more information: https://personal.help.royalmail.com/app/answers/detail/a_id/4130
What is the maximum weight for my box / parcel using a Royal Mail label?
Your box / parcel can be up to 20KGS in weight
Why did my cartridge get rejected or fail testing?
A low percentage of the inkjet cartridges we receive are rejected and fail electronically this can be down to damage as these items are delicate or a problem with the connecting electronic strip. Unfortunately, the cartridge will be worth no value when this happens as we will be unable to use it again. However, all failed cartridges will be recycled and remain out of landfill.
Another, reason for rejection / failure is physical damage to the print head if the item is not packed securely in transit. Please see the image below where a printhead has been damaged:
We visually inspect and electronically test inkjet cartridges.We have a ST200 testing machine as well as a variety of printers that check for any failures and electrical faults.
Please remember to package your items securely to avoid any damage in transit. We do receive parcels that do not have any additional packing material to protect the cartridges this is particularly important when sending them in a box. Cartridges can be placed in rows and additional cardboard or packing material does help in between each layer. Also, when using a jiffy bag please be mindful to securely pack the cartridges as without this they can become damaged and in some cases the bag may split. Royal Mail will put any split bags into a sealed plastic bag however this usually means damage has occurred. Please see images below of a box without any packing material and loosely placed plus an unsecure jiffy bag:
There are a few things to remember when recycling cartridges:
Differences Between HP 301 and XL V1 and Old Code
With the improvements in HP technology, they have added a new style of HP 301 ink cartridge and updated the version to coincide with the new release of printers from 2013 and 2014.
The new and improved V1 ink cartridge is for the cartridges that are shown on date of the cartridge after 08/2014. This information is printed on your cartridge and will work with all the new printers released by HP.
The old code style HP 301 and 301XL ink cartridges are with the date imprinted on a cartridge with pre 08/2014. These cartridges will work with all the older style printers, but not the newer ones.
The HP printer will show the user if they are using an old expired ink cartridge, which is not compatible with their printer.
OLD VERSION:
Intros or starter Cartridges
Please ensure you check your cartridges for starter or intro cartridges. On HP cartridges this is usually presented by the word 'Intro' or 'Starter' on the label but on Samsung's it is typically represented by an S after the code. If the cartridge came with your printer then it is most likely a starter or an intro cartridge. These do not always have a value. If you are unsure please contact us before sending your printer cartridges.
HP Protected Cartridge Error Message
Please Note: Some HP cartridges are protected and will show the below message displayed on our printers when testing the HP inkjet cartridge. If, this message is displayed we can not reuse the cartridge and it will be rejected. Please see more information about this further down our FAQ's.
Hewlett-Packard (HP) have introduced this 'HP cartridge protection' update on their ink cartridges as part of their latest update to lock the ink cartridges to a specific printer so that you cannot use that ink cartridge again in any other printer(s). This happens as soon as an ink cartridge is installed into a HP printer and "locks" itself to that specific printer, which means that it can only be used in this particular machine. This also means that if you were to get an identical model of your printer you cannot use the same cartridge in the replacement model and also the cartridge becomes non-recyclable as it cannot be refilled, recycled or remanufactured to use in another printer and it will just end up in landfill, in other words an anti-recycling device. We can not accept these as they can not be refilled.
What this means to you, the customer is that certain HP compatible cartridges that are inserted into your printer will show a "HP protected cartridge" error message on their computer. This means that they will not work with your printer and will only work with the 1st printer that the cartridge(s) are inserted into. This can be easily resolved by following the step-by-step guide which is below the following image of the error message:
Turn off HP Cartridge Protection Setting or Remove a "HP protected cartridge" error
Preventing the error message from appearing in the first place can be achieved by disabling the original cartridge protection feature in your printer settings.
If your printer does not have Internet features:
If your Hewlett-Packard printer does not have any Internet features you can simply go into your printer settings which can be located on your printer menu and you will see the option to disable the HP cartridge protection. Just select the disable option and click Apply and Save if necessary.
If your printer has Internet features:
Open up a web browser and enter your printer's IP address on the web address. Your printer's IP address can be found on your printer settings by navigating your way to network setup options.
This will open up the printer's Embedded Web Server. Click on the Settings option and to the left hand side select HP Cartridge Protection.
Make sure you select Disable HP Cartridge Protection and click Apply or Save.
Apple, Brother, Dell, HP, IBM, Lexmark, Canon, Epson, Xerox and other manufacturer brand names and logos are registered trademarks of their respective owners. Any and all brand name designations or references are made solely for purposes of demonstrating compatibility of ink cartridges.
What do I need to do before I send in a mobile phone?
It is the responsibility of the registered member to ensure all mobile phones have there SIM cards removed and that the phone has been reset or restored back to factory settings.
Where do you collect cartridges from?
We are a UK-wide collector of inkjet cartridges, so wherever you are based in the UK, we'll buy your printer cartridges from you and then recycle them. We have regular clients from across the nation, including Leeds, Nottingham, London, Birmingham, Leicester, Newcastle, Manchester, Liverpool, Cambridge, Sheffield, Peterborough, Oxford, Milton Keynes and Northern Ireland.
Please note: We may send a gentle reminder to post your cartridges by the end of the month otherwise the label will be cancelled. This is because our prices can change monthly and we do not want you to miss out on the prices in your basket. Please ignore this if you have already sent them or intend to do it by the end of the month. If, your label does get cancelled do not worry you can request another one through the basket process - thank you.
How long does it take to receive payment for my items?
Please allow up to 21 days from the day your parcel arrives to be processed and booked in. Once, you receive you itemised breakdown payment will automatically be paid with 48hrs.